IGNITE Your Process Cleaner (Clean Up) The Ultimate Time-Saving Course for Your Team to Get Things
Better

&

Faster
Time is wasted when you work towards outcomes based on assumptions you have not yet tested or validated.
This gets you the following undersirable results.
FOR THE BUSINESS or ORGANIZATION:
Increased number of complaints from either customers or other colleagues
Targets or objectives not met
Inferior quality in the work completed
Missing deadlines
FOR YOU & YOUR EMPLOYEES:
Absenteeism or persistently being late
Low motivation or unengaged
Higher stress levels than normal
Their standard of work drops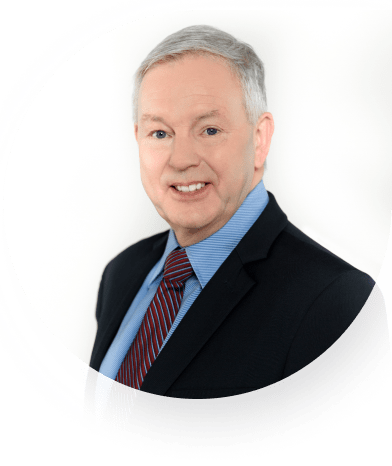 I am here to share my 51 years' worth of experience in process improvement with you.
This knowledge is transferred into this unique, six module, self paced learning system. It will change your world forever!
Together, step, by step we will assess and identify specific ways to make your process simpler, faster, and better, putting an end to frustrating outcomes for your customers and teams forever.
My entire career has been devoted to continual improvement and I get my satisfaction from seeing others excel and succeed.
"My validated and tested simpler, faster, better system works on small, medium and large scale professional and personal processes and will gaurantee"
Module 1: Investigate (COMPLIMENTARY)
The Process Investigation System
By the end of collaborating with me, you will have unearthed a method to remove all wasted time, efforts, and materials from any process you seek to redesign or implement as new.
Module 2: Gather Information
The Data-Collection Toolbox
All the necessary data is gathered and put in correct process order.
Module 3: Nurture The Team
Nurture the team in decision making and problem-solving skills
Module 4: Implement Success
Rapid Flow Implementation
Implement the new processes to save all wasted time and efforts.
The Implementation Test Funnel
Test the new systems, lessons learned and refine the new way of working.
Module 6: Everlasting Gains
The Success Maintenance Solution
Continuously monitoring the enhanced processes. Maintaining the gain in system performance.

By the end of collaborating with me, you will have unearthed a method (#simplerfasterbetter) to remove all wasted time, steps & materials from any process you seek to redesign or implement as new.

Self-paced hands on learning
6 Module System Is Supported with Webinars & Zoom Ins, gaurantee success each & every step of the way for everyone.

Customized one to one support is available through scheduled live Q&A's, emails, & text communications – thus ensuring success

Added support is provided to the participants after the IGNITE solution is drafted for review.
This might include in person support depending your location.

Investment is
$2995 per person or
$9995 for a team of five.

A guarantee is offered up to 1 year of implementation completion, providing the steps are documented, verified & followed.
Bruce has a wide range of experiences and focuses ranging from supplier quality insight to CI improvement projects and more. He has both an analytical and functional mindset, and works well with others socially.
Bruce has a special gift in making cross functional groups work cohesively together to achieve common goals. Bruce is a great person to work with and I hope to work with him again someday.
Bruce truly embodies his brand of Simpler. Faster. Better. Everything he's involved in follows this methodology.
I had the pleasure of collaborating with Bruce on several business networking events. Bruce showed his knack for developing a clear and simple focus for each event and his expertise in ensuring meetings run seamlessly.
He's the ultimate in organizational effectiveness! Perhaps more importantly, Bruce has this ability to be a "tuning wand," with keen intuition to tease out an insight you can't see.
I sought his perspective on my own professional work, and he was generous with his expertise and support.
He asks high-value questions that make you think differently about where you are and where you can go. He also shares new approaches for your current challenges--and often uncovers opportunities that you didn't see.
I highly recommend Bruce if you're looking to enjoy a simpler-faster-better way of working for yourself, your team, or your business.
Bruce has been key in my personal process improvements and has really helped me unlock my potential. He is an amazing coach, he is quick to offer his insights and does a great job at encouraging focus. If you are looking for a pivot in your career or are looking to unlock greater success in your current role... Bruce is your guy!
Process Results - More Info
The IGNITE online, self paced course will help you to spend more time and resources on what really matters to your customers needs and less time and resources on wasted efforts, frustration and just working on the wrong stuff!
Click on the pre-registation form below to make sure you stay in front of your customers and staff needs today!
GET the IGNITE Course MODULE 1 NOW